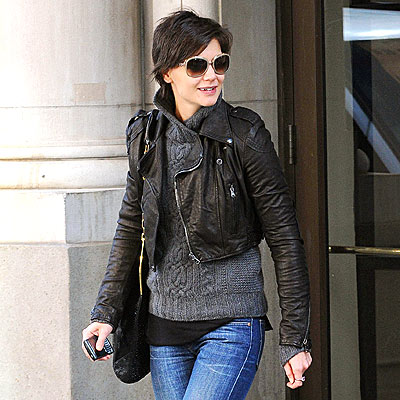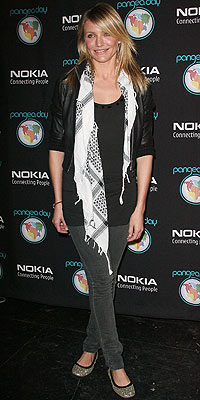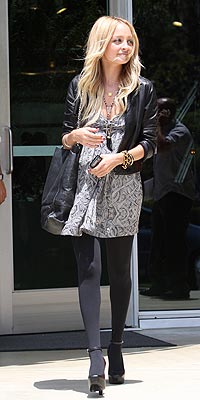 Normally I'm not a leather-type of girl. Leather seems too tough to me for my hippy bohemian vibe. The last time I owned a leather jacket, it was a red, vintage number with huge rabbit fur on the lapels. It completely screamed Hair (if I matched it with bell bottom jeans and big sunglasses). Safe to say, the jacket now resides neatly on a clothing rack inside a Manhattan mini storage store room.
This fall, in between deciding a long wool trench or a cute peacoat, I've decided to invest, instead, on a cropped leather jacket. A
motorcycle
leather jacket -- to be exact. You can't get more of a tough-girl look than a motorcycle jacket. A good one doesn't come cheap, so I was a little weary at first, wondering if this little fall piece will go with anything in my wardrobe.
Fast forward one month, I've been wearing this jacket daily, pairing it with everything from skinny jeans to tunic sweaters to fall's lady-like sheaths. Everything works with the jacket. The little leather piece gives a cool-girl vibe while toning down a serious work outfit. Colleagues commented I looked better and younger, while I DO feel better and younger every time I wear it. My mantra is: if a piece of fashion makes you feel good, then it is worth the investment!
What to look for this season for the perfect leather jacket?
1) Cut -- cropped, short, and lean. No big leather jacket with shoulder pads a la 80s. This season the IT leather jacket is all about fitting the body and showing off your silhouette. Try the motorcycle, the bomber, the hooded cropped number. You'll find one that'll fit-you-like-a-glove. Remember to have your longer tank top, tunic, or a sweater dress peep out.
2) Play with the color and texture -- shiny, patented, crinkled, colored, rustic.. it's all up to you, as long as the jacket is not over-the-top. For a safer investment, go for classic black in a soft leather such as lambskin. You'll be amazed how versatile the jacket will be.
3) Pick a good, soft leather -- again, you'd want a leather jacket that's cut close and mold to your body, so soft leather is a must to get the right look. Personally, I'd always pick lambskin over all other types of leather since it gives a soft sheen without looking too shiny. Crinkled leather looks great as well for that casual, distressed look. Make sure you scotchguard all your leather before heading out in the cold.
Happy shopping!
Photos from top: Katie Holmes in cropped leather jacket, Motorcycle jackets from Express.com, Nicole Richie, Cameron Diaz in cropped leather jackets.
Photo source: People.com, Express.com