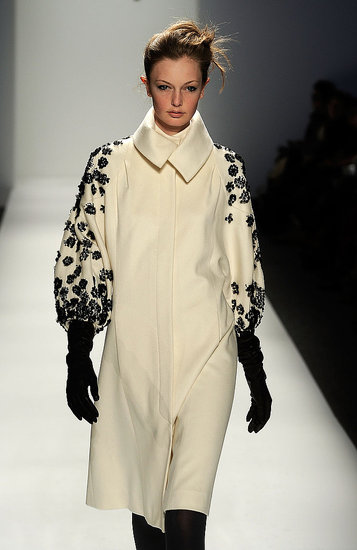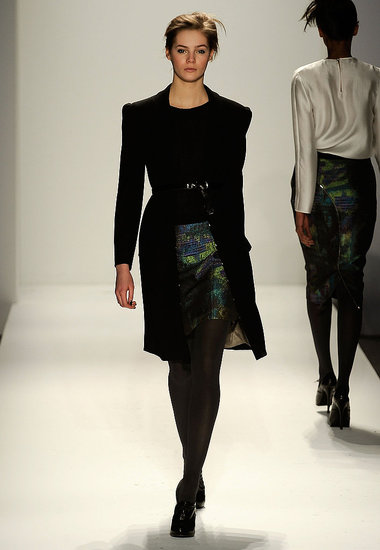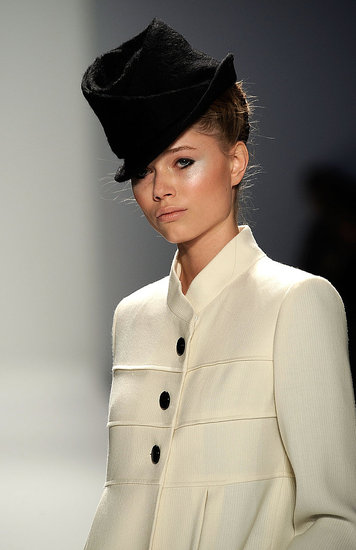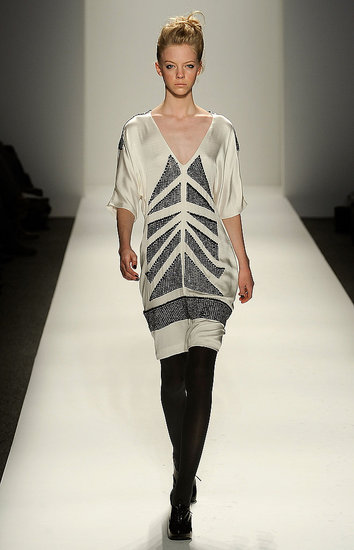 Designer Thuy Diep is a person who embraces the subtle elegance. For fall 2009, Diep stuck to her basics of easy seperates such as tailored jackets and sheath dresses that clung to the body. Her strength though, seems to be the few coats she presented in her closely edited collection, which came in a delightful range of colors and shapes.
The Thuy collection exudes a sense of ease and feminine mystic while not compromising on certain playful details such as a balloon sleeve or beadings on a cream cocktail dress. It will be interesting to see how Diep's quiet elegance will translate in future seasons. -- Edith Moy.
Photos from top: Thuy Fall 2009 Collection.
Photo source: Coutorture.com