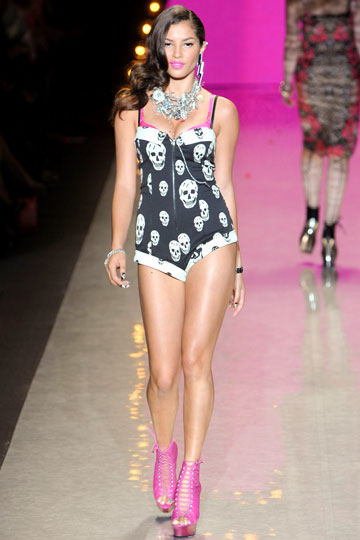 Photo Credit: Imaxtree
What: pin-up meets Burlesque.
Take away: you know you are in a Betsey Johnson show when girls show up in pom-pom dresses. Youthful and fun, the collection juxtaposes innocence and sexy, often in the same outfit. A far cry from the prom dresses she's known for, this is a sexy girl that is fearless.
What we love: the floral prints, and a skull and bone swimsuit malliot. Now Betsey please do that cartwheel!