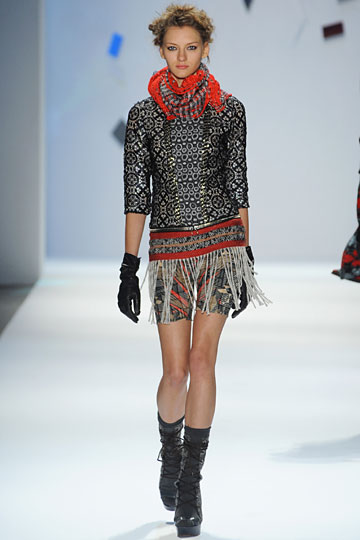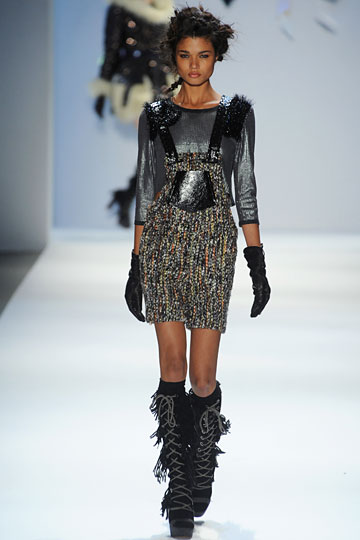 What: rock chic meets urban warrior
Take away: Custo has grown out of its comfort zone of t- shirts and jerseys. The fall collection is about sharply tailored separates with an edge. Leather is used throughout in motorcycle jackets, lapels on a sharply tailored suit, and sheath dresses. There's a tone of fierceness and danger to these clothes, as if to protect the wearer the harshness of living in an urban jungle.
What we love: the sharp suits, the knits that have leather embellishments, and the winter coats. Even in the softness of furs and knits the sharp edges shine through. Brilliant!
Photo Credits: Imaxtree.